My favorite month for music education has finally arrived! Every Januray, I start thinking about how I will teach readers and students about the importance of African American contribution to American music history. Oh-- sorry-- in case you didn't know, it's Black History Month! Yes, there are places where this fact may not be well known, unfortunately. I worked for 4 years at an Orthodox Jewish girls school that didn't even celebrate MLK day...... I would often walk into the classroom in a huff and in an irritated voice say, "Do you know what day this is????" I've calmed down my approach since then...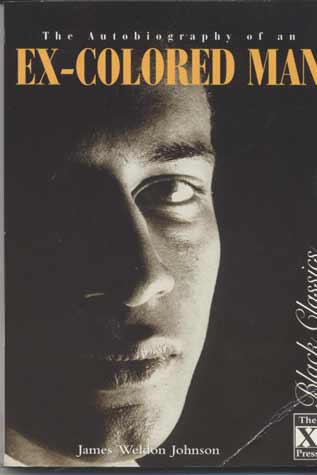 James Weldon Johnson: Jacksonville Native, Composer, Poet, Activst
In a recent post, I mentioned being raised in the south. Jacksonville, FL is a very interesting combination of beach cities, military town, and Civil Rights hotspot. When I was 6 years old, my New York executive father lost his job, and we had to move from our giant home in Danbury, Connecticut to a tiny town in North Florida. Back then, it was called "Fruit Cove," but now it is called "Julington Creek." Back then, it was a nice hybrid of northern transplants like us, and local southern natives. Very interesting. That was the first time I heard the word "Yankee." The southern parents really hated that I did not call them Ma'am or Sir, and I remember thinking that they were very rude to their children! Talk about a clash of cultures!
Zora Neale Hurston: Another North Florida Fave I Grew Up Hearing About
We lived there for about 6 years. It was all white, except for one Asian family, and my 5th grade teacher, Ms. Threet. She was my hero. Probably the main reason why I care so much about this month. Ms. Threet was both a compassionate and inspiring teacher. She brought Whitney Houston tapes in for us to listen to, danced with us, and made us laugh constantly! I looked forward to seeing her every single day. I had perfect attendance in 5th grade, and that was an easy accomplishment. When our Social Studies book brought us to the Segregation era, I remember the room being very still. Ms. Threet was living in Jacksonville during that tense time period. We were living in the 80's version of that time-period. We were all very quiet and reverent while Ms. Threet talked about the KKK and how they made it very difficult for progress to occur.
The Author of This Book, A White Man, Brought Justice Against the KKK.
Oh yeah - I was in Ms. Threet's class with his granddaughter.
When audiences ask me why I, a white girl, care so much about this, I think of Ms. Threet. I think that was the first time in my childhood when I felt the most intense combination of sadness, compassion, and anger. I hated the thought of my hero being treated like a second class citizen, and I hated that she still was the only black teacher in the entire school. Didn't that make her feel lonely? She seemed to get along with us better than the adults, too. She always had a smile and a friendly joke for everyone, sure, but I remember feeling special, because she saved her best jokes and smiles for us. Even after I moved away from Fruit Cove, I would talk on the phone with Ms. Threet, and tell her how lonely I was in Jacksonville, and how strange this place was to me. She was very comforting, and I still get a little teary-eyed when I think about her.
The Civil Rights Movement was Strong in Jacksonville
When I finally got to high school, I auditioned for and attended Douglas Anderson School of the Arts (DASOTA). DASOTA was an all black segregated school up until the passing of the civil rights act in 1964. In the early 80's, a brilliant woman, Jane Condon, turned it into a NYC style arts school. We were proudly the most liberal of all the public high schools in the area. On my first day of school, as a Vocal Major, we had to learn the old Negro Spiritual "There is a Balm in Gilead." After that, we learned the song "Go Down Moses." It wasn't long before I began to learn more about the history of this great music.
From there, the education continued. I learned about great black writers in my English classes and my History teachers never held back in describing the atrocities that happened in my own city just a decade before I arrived in this world. We read "Invisible Man," "Their Eyes Were Watching God," "Beloved," "The Bluest Eye," "Raisin in the Sun," "Black Boy," and many, many more books that forced us to empathize with the racist past of the region. It made it very hard to genuinely love Jacksonville.
Invisible Man taught me about Racism in both the North & the South
But the fascinating thing about Jacksonville is that the rebel spirit continues on both sides. The rednecks still exist and the freedom fighters are still going strong. I couldn't stay. I was too aware of the fact that there are other parts of the country that don't have the same kind of shameful past and racial tensions as the south. It was too painful to work in the ghetto for 3 years and see how intense the poverty levels and class divisions are. You can really see how the history still effects the present there. My activist friends would often say that they would stay there and continue to help. I felt a bit like a coward when I left, but I think that living on the liberal west coast has helped me to process what I know, and figure out how I can continue to help.
Ray Charles Grew Up In North Florida, Too!
Music education is what taught me about racism and Social Justice. It opened my eyes to the pain and suffering that existed in the past, and continues to exist today. A song captures a feeling in history. Not just a moment, but a feeling. When my choir sang "Lift Ev'ry Voice and Sing," the Black National Anthem, I couldn't get through it without feeling an intense amount of compassion, and I know I wasn't alone. It was a universal feeling, and I could tell that as I looked over at the great-great-grandchildren of slaves, knowing that I am a great-great-granddaughter of slave-owners, and there was a mutual feeling of sorrow in our eyes and voices. Our teachers taught us to never forget this dark part of our past, and to never let it happen again. So every year, I remind you!
American music has evolved from the merger of African and European music. We are such a unique musical culture, but the history of that music culture is intense and some times, hard to honestly talk about. Our modern culture likes to brag about equality, and it is hard to admit to such a horrible history. But I believe, and many psychologists will back me up on this, that ignoring the history only stunts our growth.
This month, I will do my best to bring you some wisdom about music and Black History in honor of all the musicians who fought hard to end segregation, lynchings, and many legal forms of racism. Musicians have always been integrated, and we have always had the responsibility of showing the world that races can easily come together to create beautiful works of artistic expression.